Dance Fusion is the creation of Dr. Linda Simon, a Scottsdale Chiropractor, an entrepreneur who loves dance and fitness. Dance Fusion is a safe, fun, supportive environment for all levels of dance and fitness fusing the benefits of both. "Fusion" describes the complementary, eclectic mix of disciplines.
Located in the Scottsdale Airpark, the studio features two dance and fitness spaces with real maple sprung floors, professional sound equipment, a one-of-a-kind dance library stocked with books and DVDs, shower facilities, and a showcase area for parties, trunk shows, and special events.
Owner
Linda Simon
            "Dance is for joy. There is no reason for anyone of any profession or age to stop dancing just because they have passed 18. With Dance Fusion, there is a new and exciting home."
"Dance for JOY! This philosophy of my mentor, Fred Kelly (shown above R) is my inspiration for the dream of Dance Fusion. That's me he's pointing to at 19, tapping with Fred at Pace University, NYC in 1980! He inspired me to tap and perform. He inspired everyone who knew him.

Fred always said he was a better dancer than his brother Gene Kelly. Check out this link, he was right!!"  https://www.youtube.com/watch?v=yD8zefVtV80
Linda Simon is a native of Brooklyn, New York. She moved to Scottsdale and established Simon Chiropractic in 1986 with her husband Dr. Ira Simon. They have two wonderful sons. Linda is currently an online faculty member of the University of Bridgeport College of Chiropractic and faculty member of Life West Chiropractic College for their off-site continuing education program. Dr. Ira is a published author and lecturer. Linda studied jazz and tap with Fred Kelly (Gene Kelly's brother) at Pace University, NYC. She rediscovered her love of dance a few years ago and now enjoys tap, jazz, belly dance, ballet, Pilates, and yoga.
Meet the staff!
Kimberly Jansen
Kimberly Jansen is a Dance Student at Scottsdale Community College. She received her BS in Marketing from Arizona State University. Kim has taught for schools, businesses, and nonprofits. She is trained in Ballet, Modern, Jazz, Hip Hop, East Coast Swing, West Coast Swing, and Salsa. Kim also has extensive experience in Latin Ballroom dancing and competed for several years.She loves dance, teaching, and working with children.
Lexi Kenrick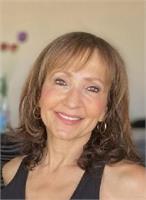 Lexi Kenrick has been teaching dance in the North Scottsdale Area. Prior to achieving her certification, Lexi devoted herself to the care and education of her six children and volunteered her time and efforts to various school and church organizations. In 2008, after all her children were in school full time, she began taking ballroom dance lessons, which had been a lifelong dream of hers, and has been dancing ever since. Lexi was introduced to Zumba at the dance studio and immediately fell in love with it. Lexi has been a licensed Zumba instructor and member of ZIN (Zumba Instructor Network) since August 2011. Whenever she took a Zumba class, she felt healthier, happier, and revitalized, not only physically but also mentally and emotionally. She decided to become a Zumba instructor so that she could share this joy and excitement with others and provide them with an opportunity to forget about the cares of life for a moment and enjoy the freedom to move and express themselves without judgment through music and dance.
Carolina Lee
Carolina Lee has been with Dance Fusion from the start. Her passion for dance comes from her mother, a Hollywood professional Belly Dancer (see her in the film Quo Vadis with Peter Ustinov). Carol brings her joy and love for dance to our studio. She works the front desk and is responsible for our deep cleaning, scrubbing and washing as well as keeping us supplied. Carol is proficient in Hungarian and can be seen chatting with clients and Csaba, our ballroom teacher in their native tongue. Meet Carol on Tuesday and Thursday nights, and Saturday afternoons. Thank you, Carol!   
Taylor Smith
Taylor Smith is from Los Angeles, California and moved to Arizona. She was apart of the first Step team at her high school, and she is so excited to take part in this studio. Her role in our studio is desk receptionist. She has had a passion for dance since about 6th grade and would do join every activity in school that was even related to dance. She admires all types of dance and doesn't necessarily have a favorite type. Most of the time you can always catch her dancing no matter where she's at.
Gabriella Squicciarini
Gabriella Squicciarini, studio manager, has lived in the valley for over 40 years. She, along with her husband, are proud parents of two teenagers. Gabriella started dancing when she was in her 20's. She was part of the Scottsdale Community College Dance Line in her early years of college and then started taking ballet classes at Arizona State University, while enrolled in the business college. She has been dancing in the adult ballet program at Ballet Arizona for over 25 years. In 2012, Ballet Arizona invited to perform an acting roll, as a lady in waiting, in in their production of Swan Lake.  Her passion for dance continued as also danced at Acrosante's Vivaldi's festival for Terspicore Company.
Bianca Squicciarini
Bianca Squicciarini is currently studying Communications and Digital Audiences at Arizona State University. Her love for Dance began when she was three years old. She has extensive dance training in Ballet, Contemporary, Lyrical, Hip-Hop, and Jazz. She is also a black belt in Wado style karate, and enjoys photography. Bianca is the social media marketing assistant for the studio. She has brought many creative visual ideas to Dance Fusion. We are thrilled to have Bianca working for us!
Diana Tomasi
Diana Tomasi has performed as a featured soloist for several exclusive vocal ensembles in Northern & Southern California. She has a degree in Music, Vocal Performance from Irvine Valley College. Diana is an avid hiker and loves to sing, dance and perform. She is dedicated to promoting community education, awareness and involvement with the performing arts. In Aptos, California, Diana performed with the Dance Synergy Troupe in numerous Cabaret Shows. Diana has been the Executive Director of 2 non-profit artistic performing organizations and she is excited to bring her experience to Dance Fusion to help promote the growth and awareness of the performing arts in a non-competitive environment. She's married to Bob, who is a retired Executive and has two grown sons living in Colorado. Diana recently moved to Scottsdale and to her delight, discovered Dance Fusion. She is thrilled to become part of their family and contribute to their outreach & growth.
Resident Mural Artist!
Brittany Michelle Johnson is a local artist, musician, and muralist in downtown Phoenix, Arizona. She graduated in 2017 from Arizona State University with a master's degree in music performance, and has since been teaching private music lessons and exploring her passion for art and painting. Brittany enjoys traveling, camping, and hiking with her fiancé; the national parks, forests, and cities they travel to are inspiration for many of her paintings. Brittany works with mostly acrylic paints and canvas. Her paintings are brightly colored and bold, with attention to detail and defined brush strokes. Recent painting series have included desert flowers, flower bouquets, landscapes, and endangered species. She also works on commissioned paintings and murals. Brittany loves to perform and teach music. She plays clarinet seasonally with the Tempe Winds, and currently has over 30 students learning to play clarinet, flute, saxophone, piano, guitar, ukulele, and music theory. She teaches private in-home music lessons and at Linton-Milano Music in Mesa.
Brittany M. Johnson  https://brittanymichellestudio.com

M.M. Music Performance: Arizona State University (2017)
B.M. Music Performance: Otterbein University (2015)
Member, International Clarinet Association
Click Here for Dance Fusion Covid-19 Policy